Yard Waste Removal Service
Spring & Summer BBQ's and get togethers are coming soon! Your yard has to look it's best - Waxhaw Strong Hauling & Junk Removal can help you clear your yard.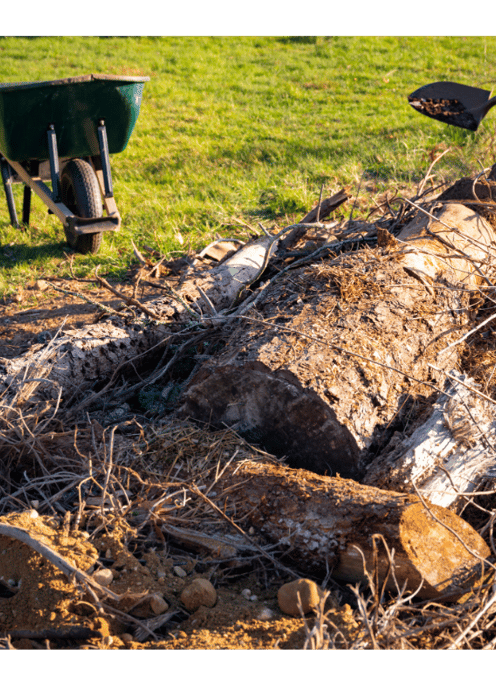 What is Yard Waste or Yard Debris Removal?
No matter the size of your yard, we all end up with some yard waste. If you are not able to dispose of it through your regular garbage collection, maybe you would benefit from a pickup. Clearing your yard of junk and yard waste can make a huge difference in the appearance. If it's your front yard - your curb appeal will be improved. Here's some of the yard waste that we remove for your neighbors:
Branches, Clippings, Soil, Sod, Stumps, Landscaping Debris, Leaves
Fencing, Lumber, Timber, Firewood
Sheds, Swing Sets, Playhouses, BBQ's, Grills, Trampolines, Hot Tubs and even old Lawn Mowers
If you need one item picked up from your yard or if it's a full yard clean up, the pros at Waxhaw Strong Hauling & Junk Removal can help.
We will meet you at your home or business to understand exactly what you need taken away and how we can help with your yard clean out project.
After agreeing to the scope of work and price, we then get right to work removing any junk and or yard waste. We do the heavy lifting, while you can relax knowing your yard clean out is in good hands.
Copyright © 2021 Waxhaw Strong Hauling & Junk Removal and Providence Real Estate Solutions LLC | All Rights Reserved
Located in Waxhaw, NC 28173
We also service - Weddington, NC - Wesley Chapel, NC - Ballantyne, NC - Pineville, NC - Marvin, NC - Fort Mill, SC - Rock Hill, SC - Monroe, NC - Indian Land, SC